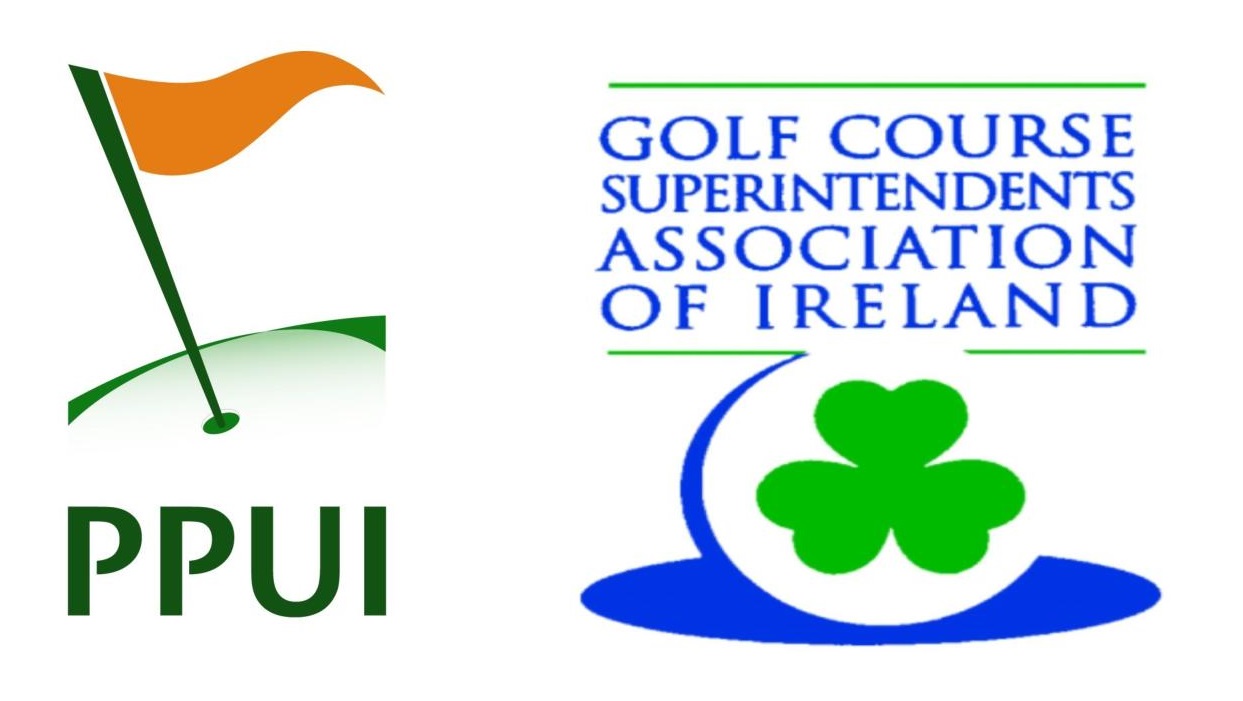 Greenkeeping Education & Training Day
P.P.U.I. - 20/04/2017 - PPUI encourage all clubs to register greenkeepers with GCSAI
In the last few weeks the PPUI have announced an education partnership with the Golf Course Superintendents Association of Ireland (GCSAI) who are the Professional Association for the men and women who manage the courses and grounds of Irish sporting facilities. The GCSAI have committed to developing solutions to help PPUI members expand and enhance their knowledge in Course Management, Professional Sportsturf Management Practices and Equipment Maintenance & Management.
The PPUI are encouraging all Pitch & Putt Greenkeepers to register with its educational partner, the GCSAI and receive the many benefits they offer. The GCAI are committed to updating the skills and knowledge of everyone involved in professional Sportsturf management in Ireland and strengthen the professional credibility of all its members. They aim to provide members with the knowledge to adapt outdated skills, keep in touch with changes in legislation, the opportunity for networking with peers and through education and training the GCSAI is dedicated to the continuing professional development of its members.
There are many benefits to PPUI Greenkeepers in becoming a GCSAI registered member and they include:
Access to Online Pitch & Putt Course management resources
Access to Online Educational Webinars & Equipment Technician certificate.
GCSAI CPD system (full details on this can be found on the GCSAI website at the following link: GCSAI CPD System Handbook.
Award winning Greenside Magazine, the only Irish Professional Sportsturf publication on the market.
Dedicated HR Helpline – which is free to members
Regular text & e-mail updates.
Invitation to regular seminars and workshops.
PPUI National Greenkeeping Education Day.
PPUI National Greenkeeping Education Day
The PPUI National Greenkeeping Education day is a Pitch & Putt specific education day on course management and maintenance and is an opportunity for all Pitch & Putt greenkeepers to enhance their knowledge and keep up to date with industry trends. The seminar will take place on Saturday May 27th at Lakeside Pitch & Putt Club, Templemore, Co. Tipperary. The education day has a full agenda including indoor presentations and outdoor demonstrations. This seminar has been developed specifically for Pitch & Putt by Damian McLaverty, GCSAI General Manager and PPUI Technical Officer, Ger O'Connor, a professional greenkeeper. The full agenda for the Educational Day can be found at the following link: PPUI National Greenkeeping Educational Day Agenda.
FAQ's
Can I go to the educational seminar if I am NOT registered with the GCSAI?
o No, this seminar is only for GCSAI registered members.
Can a club pay their greenkeeper's registration fee?
o Yes, a club can pay its greenkeepers registration fee.
Can an individual pay his/her own registration fee?
o Yes, individuals can register themselves.
Can club / individual register 1 person, but 2 people go to the training seminar?
o No, only GCSAI registered members can attend training seminar.
Where can I get more information on GCSAI?
o Visit their website, www.gcsai.org for more info.
Where can I find out more about educational seminar?
o Contact PPUI Development manager Paul Hayes, paulh@ppui.ie 086-1738722.
Where can I find GCSAI registration form?
o It can be found at the following link: GCSAI Registration Form.
Do I send cheque to PPUI?
o No, cheques are payable to GCSAI and full instruction are on Registration Form
o Yes, you can pay on the day but you must contact the GCSAI or PPUI first to confirm your attendance.
Will I get CPD credits for completing this course?
o Yes, CPD credit code will be issued on the day and demonstration of GCSAI CPD system will be given on the day.
More Articles
Upcoming Fixtures