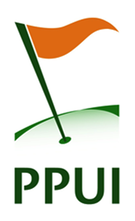 2017 Sports Capital Grant Announcement
P.P.U.I. - 30/11/2017 - 23 Pitch and Putt Clubs receive funding boost
Pitch and Putt in Ireland was given a massive boost today when Shane Ross T.D., Minister for Transport, Tourism and Sport, and Brendan Griffin T.D. Minister of State for Tourism and Sport, today announced €56m in allocations under the 2017 round of the Sports Capital Programme (SCP) to over 1,700 different sporting projects with 24 Pitch and Putt Clubs to receive almost €300,000.
"The PPUI are delighted for all clubs involved" said PPUI President Mervyn Cooney, "the funding will provide great support to our clubs and ensure the best facilities are available for people to play Pitch and Putt".
Pitch and Putt in Offaly has been given a major boost with funding for the development of a new course In Edenderry being secured. This is the culmination of a lot of work by a dedicated group of people and the PPUI look forward to Eden Pitch and Putt club being an integral part of the Union. In total Pitch and Putt Clubs in 13 counties will receive funding ranging in grants from €2,800 to €30,000. Two multi-sport clubs that have Pitch and Putt as an integral part of their set up also received funding with Hillview Sports Club (Tennis, Badminton, Table Tennis and Pitch and Putt) and Stackallen Lawn Tennis & Pitch and Putt receiving funding.
The grants made available to clubs are for a range of capital programmes including grass cutting equipment, tee box upgrades, heating systems upgrades, equipment shed construction and general course improvements. This is a major boost to Pitch and Putt Clubs and the many volunteers that ensure the continued success of the game on the island of Ireland.
The full list of Pitch and Putt 2017 Sports Capital Grant Allocations is as follows:
| | | |
| --- | --- | --- |
| Club Name | County | Allocation |
| Parteen | Clare | 13500 |
| Ballinlough | Cork | 3500 |
| Rocklodge | Cork | 16500 |
| St. Anne's | Cork | 6000 |
| Glenville | Dublin | 22117 |
| Lucan | Dublin | 19736 |
| Shandon | Dublin | 4021 |
| Deerpark | Kerry | 5500 |
| Listowel | Kerry | 2800 |
| Tralee | Kerry | 5500 |
| Athgarvan | Kildare | 4000 |
| St. Bridget's | Kildare | 10500 |
| Gowran | Kilkenny | 8000 |
| The Acres | Longford | 14000 |
| MacBride | Louth | 4000 |
| Oldcastle | Meath | 13000 |
| Trim | Meath | 17000 |
| Eden | Offaly | 30000 |
| Tullamore | Offaly | 9000 |
| Tipperary Hills | Tipperary | 7500 |
| Cunnigar | Waterford | 13288 |
| Custume | Westmeath | 3000 |
| | | |
| Multi-Sport Clubs (incl. Pitch and Putt) | | |
| Stackallen Lawn Tennis Pitch & Putt | Meath | 34000 |
| Hillview Sports Club | Tipperary | 33500 |
More Articles
Upcoming Fixtures